Integration of Bluetooth technology within Embedded Systems
August 1, 2022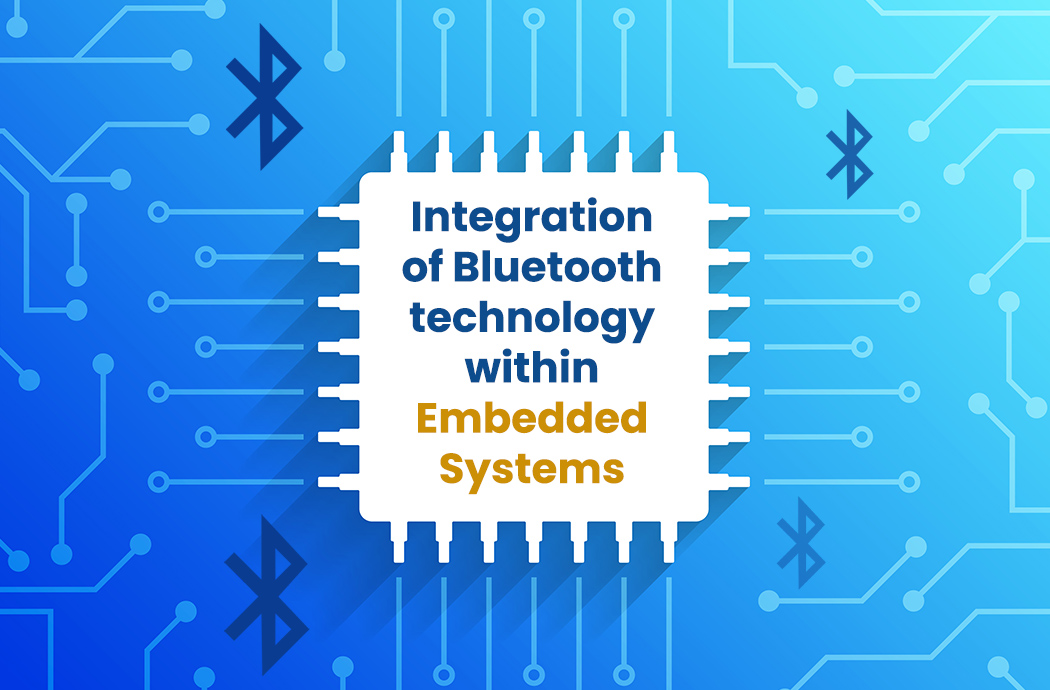 Bluetooth Low Energy (BLE) is one of the most widely applicable low-power connectivity standards. Its purpose is to connect devices over a fairly short range. BLE was developed with IoT applications in mind, which has special implications for its design.
Integration of Bluetooth technology within Embedded Systems facilitates an expansive range of Application Domains to support devices at various design levels. Engaging Bluetooth into an embedded system creates value in device capability for specific needs, via the implementation of Bluetooth Profiles that can help the data transfer between compatible devices. Recent introductions to Bluetooth LE Audio in the SMART phone market deliver revolutions in Bluetooth audio capability, enabling users to share audio from a single device to multiple wireless headsets.
Bluetooth Low Energy is used almost everywhere, which is one of its core strengths compared to other low-power networks. This is one of the reasons why everyone looking into BLE when designing their solutions. Because of the well-established name of Bluetooth Classic, BLE had an easier time gaining trust among developers. All these factors combined made it the obvious choice for many consumer IoT applications and much more.
On the other hand, Bluetooth Low Energy is constantly being developed and perfected to meet the most current demands of the market, therefore, it is one of the top choices for embedded system developers to integrate BLE in their solutions.
The BleuIO is Bluetooth low energy USB dongle that can be used in embedded system solutuions. Just use the AT Commands available on the device for faster development.
The BleuIO is a fully integrated solution, providing MCU and Bluetooth® radio in one chip, based on Dialog Semiconductor latest Bluetooth chip DA14683. The FLASH based device permits field or boot upgradable, while application is stored on FLASH memory.
Projects and tutorials with source code can be found at https://www.bleuio.com/blog/?bleprojects