BleuIO Firmware v2.0.3 is now available
April 23, 2021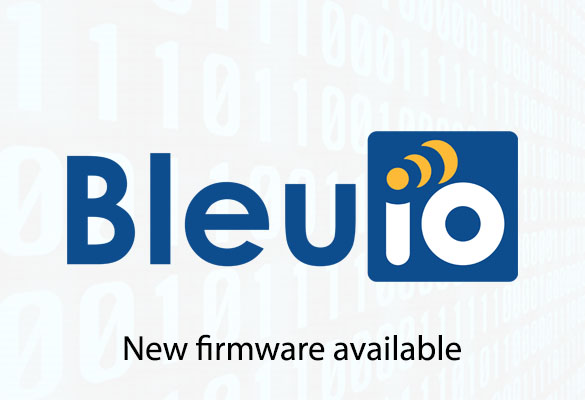 Smart Sensor Devices is announcing a firmware update v2.0.3 for BleuIO and Smart USB dongle 2.0. We invite all the users to apply the updated firmware. The new firmware will be available to download at https://www.bleuio.com/getting_started/docs/firmware/
Added features:
Added new AT command ATDS that turns on (ATDS0) or turns off (ATDS1) auto-discovery of services from the device you are connecting to or when you're in DUAL mode, and a device connects to you. Auto discovers services are on by default.
Added a new command AT+GAPDISCONNECTALL that disconnects all current connections.
Bug fixes
Fixed a bug where the services that were being auto-discovered upon a connection event was from the connection set in target connection instead of the current connection.
Fixed a bug where you had to put a small timeout between the actual command and the carriage return ('\r') to run a command when using scripts to communicate with the dongle. You should now be able to send the command and the return character at the same time.
Updated the response from a successful AT+GAPDISCONNECT command. It should now reply with a 'handle_evt_gap_disconnected: conn_idx=conn_idx address=mac_address_of_disconnected_device.' and then the 'DISCONNECTED.' line for easily discerning which device has been disconnected.
To meet the demands of users, the BleuIO team will continue to update and add new features. To find out more about the updates of the dongles new firmware 2.0.3, please visit our Getting Started Guide.