BleuIO firmware updater is now available for Mac users
April 25, 2022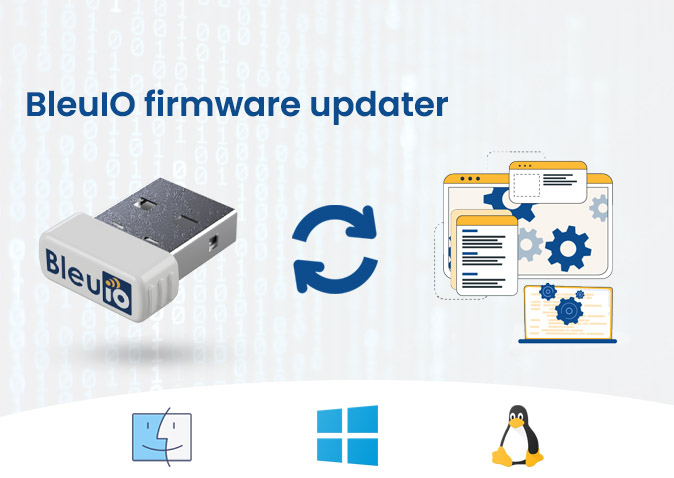 BleuIO continues to release firmware versions and adds new features regularly. Therefore, it is important to keep the dongle updated.
BleuIO users were able to update the dongle from Windows and Linux system. This new updater allows updating the dongle from Mac as well.
The BleuIO comes with a bootloader to allow us to update the firmware or flash our own application to the dongle. To flash the dongle we will need an image file containing the new firmware or our own application and the updater script.
How to update a dongle
Requirements:
Steps
Download and extract the updater zip file.
Place the firmware image file into the same folder. (list of firmware image files are available here).
Open the command prompt and go to the extracted folder where bleuio_fw_updater.py is available.
Run: python bleuio_fw_updater.py image_file_name.img
"Success" message along with the updated firmware version will be shown on the screen once the process is completed.