Benefits and use cases of Bluetooth Low Energy technology
August 9, 2022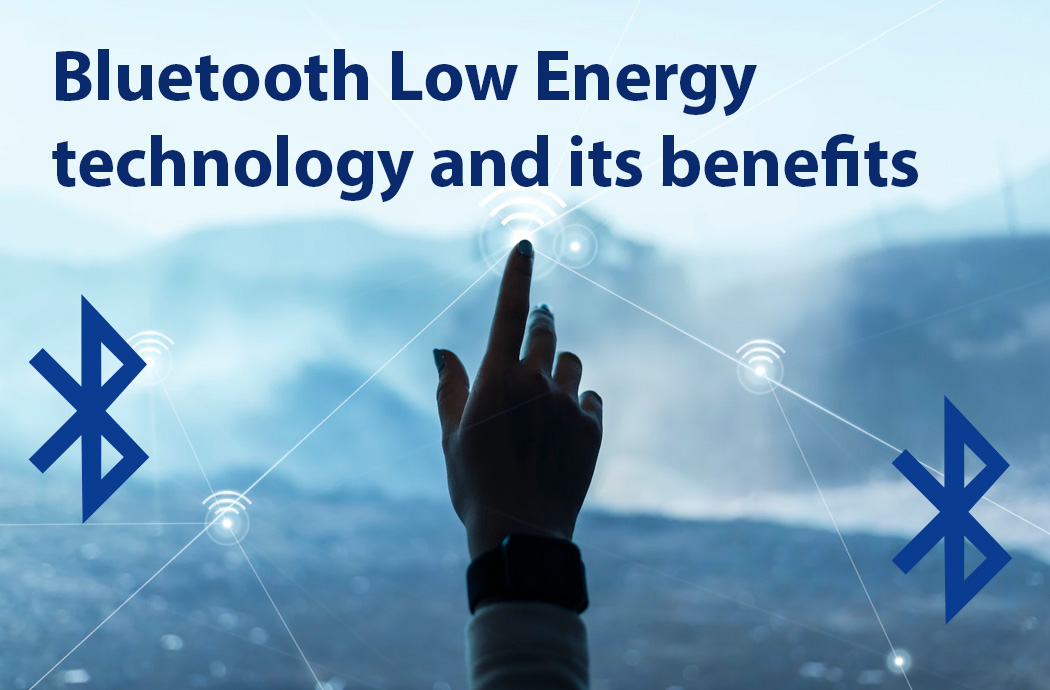 We live in a day where wireless data transfer is a rather common phenomenon. From offering location services or audio streaming to maintaining device networks and data transfers, all is made possible due to wireless communication technologies and Bluetooth is one of them. Bluetooth is a short-range wireless technology which helps exchange data between connected devices over short radiuses.
Bluetooth Low Energy is essential for IoT networks due to its ability to preserve battery power on devices. Major use cases of Bluetooth Low Energy technology include:
Use Cases
Mobile payments at retail outlets.
Wireless charging for multiple devices.
Keep track of traveller luggage at the airport by using smart tags.
Monitor air quality of the indoor environment by using BLE-powered sensors.
Remote monitoring of patient's health conditions
Autonomous vehicles with intelligent seats and steering wheels, intelligent proximity reporting etc
Smart Home automation systems with sensors for tracking fire breakouts, water leakages, or motion in case of robbery.
Advantages of Bluetooth Low Energy technology
Sends an ID number via BLE advertising channels
The 2.4 GHz frequency controls interference in signals.
Determines the location of users within its range
Longer battery life by keeping the radio off when not required
Uninterrupted broadcast using Bluetooth beacon 
The devices are able to establish connections and faster data transfer.
Small size (maximum up to 255 bytes) data transfer which is helpful for IoT-based applications
The 128-bit AES algorithm ensures the safety of data transfer.
Low power consumption compared to other wireless technologies.
Comparatively lower cost of deployment and maintenance of chipsets and modules.
The BleuIO is Bluetooth low energy USB dongle that can be used to create Bluetooth low energy application. Just use the AT Commands available on the device for faster development.
The BleuIO is a fully integrated solution, providing MCU and Bluetooth® radio in one chip, based on Dialog Semiconductor latest Bluetooth chip DA14683. The FLASH based device permits field or boot upgradable, while application is stored on FLASH memory.
Projects and tutorials with source code can be found at https://www.bleuio.com/blog/?bleprojects