A new firmware update (v 1.2.0) has been released for BleuIO
February 5, 2021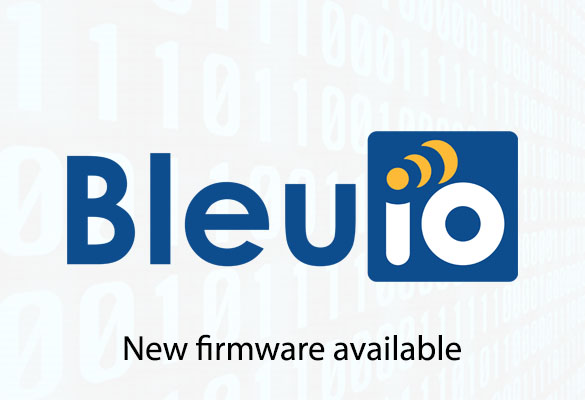 Smart Sensor Devices is announcing a firmware update for Bleuio and Smart USB dongle 2.0. We invite all the users to apply the updated firmware. The new firmware will be available to download on 5th February 2021, at https://www.bleuio.com/getting_started/docs/firmware/
Firmware Update Improvements
It is now possible to access protected characteristics that need an increased security level.
Security level can be increased by successfully pairing/bonding.
Security level will now be displayed when changed.
Newly Added features
Added AT Command AT+GAPIOCAP for setting or querying dongle input and output capabilities. Important for what type of security responses is available.
Added AT Command AT+GAPPAIR for manually starting a pairing or bonding procedure.
Added AT Command AT+GAPUNPAIR for unpairing all or selected devices.
Added AT Command AT+ENTERPASSKEY for handling passkey requests when pairing/bonding.
You are now able to secure the connection between other devices and the dongle or between dongles via pairing/bonding.
The dongle is now capable of initialising or handling pairing and/or bonding requests. Depending on what Input/Output capability you've set on it.
The dongle can now handle numeric comparison authentication or passkey authentication (with the new AT+ENTERPASSKEY command).
To meet the demands of users, the BleuIO will continue to update and add new features.