A faster way to new Bluetooth® applications
September 29, 2021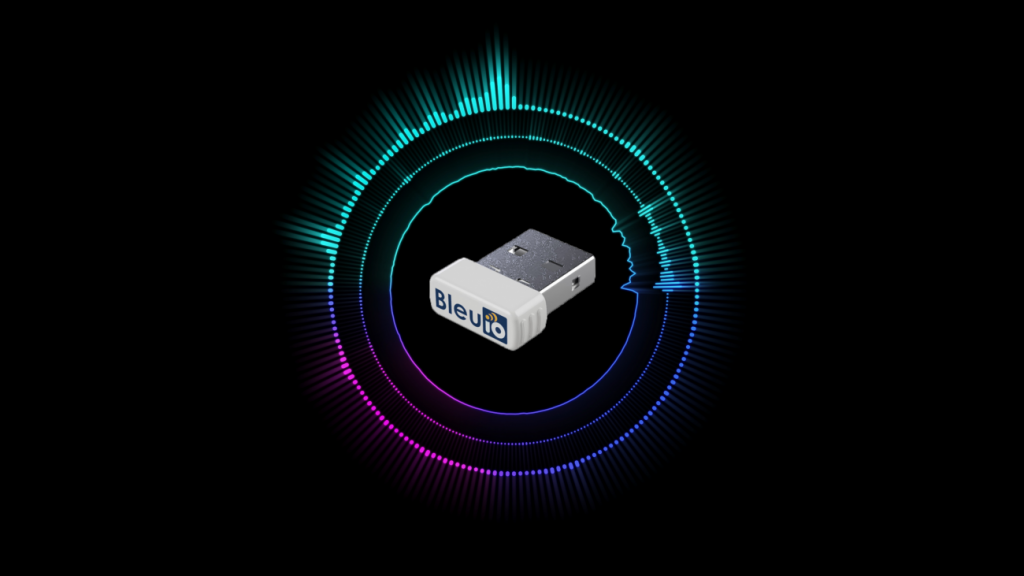 Swedish IoT company Smart Sensor Devices AB believes developing new Bluetooth applications should be as easy as using them. That's why they created the BleuIO Bluetooth Low Energy USB dongle – a smart, highly integrated device that lets developers create new BLE 5.0 applications with minimal effort.
Founded in 2016, Smart Sensor Devices provides products and data services for indoor and outdoor applications, mainly in the business-to-business (B2B) sector. This offering is built around its own Internet of Things (IoT) sensor platform, using connectivity based on industry standards such as Bluetooth, Wi-Fi and LTE-M/NB-IoT.
"Our full stack approach gives our customers a complete plug-and-play solution so they can easily start collecting and analyzing sensor data. Thanks to this ease of use, we have been able to establish ourselves as an IoT connected sensor supplier worldwide during the last year," says CEO Axel Hammar.
Plug-and-play applications
That commitment to ease of use is perfectly demonstrated in the company's BleuIO Bluetooth Low Energy USB dongle. It offers a quick and easy way to create new BLE 5.0 applications with minimal development effort.
Targeting both B2B and B2C markets, the BleuIO dongle can be used to create peripherals, central applications or both. It offers the latest in Bluetooth security, and is suitable for secured identity and payment applications. With integrated Flash memory and a bootloader, it supports in-field firmware and application upgrades – while custom settings can be stored in Flash or one-time programmable (OTP) memory for greater integrity.
An easy-to-use solution
At the heart of the BleuIO dongle is Dialog's SmartBond DA14683 high-security, single-chip Bluetooth solution. This combines an ARM microcontroller and Bluetooth 5.0 radio in one energy efficient chip.
"We created a quick, innovative and user-friendly Bluetooth USB dongle based on Dialog's DA14683 Bluetooth chip and AT commands example. The DA14683 provided a real advantage in power consumption and bill of materials component count while also delivering excellent performance," Hammar explains.
The use of Smart Sensor Devices' version of the Dialog AT commands, greatly simplifies development for BleuIO customers. They can develop complete Bluetooth applications without writing a single line of code. Developers can also take advantage of Smart Sensor Devices' own Python / JavaScript libraries.
Growing market success
This ease of use has already generated market interest in the BleuIO dongle, leading to its use in a range of applications. For example, Swedish air conditioning expert InventiAir is using the dongle in its InventiAir Digital program to digitalize its products and services for even greater energy savings. Within this program, the dongle allows data to be exchanged between ventilation systems and an app on the user's portable device to control ventilation across multiple units.
Elsewhere, Ipoxo is using the BleuIO dongle as hardware platform for its Phrase Lock USB key password manager. By adding its own software application on top of the dongle's hardware, Ipoxo has created a brand new product that its own customers can further customize to deliver secure login keys that protect data, people's identities and IT systems.
Building on such early successes, Smart Sensor Devices is now ready to scale up business in selected sales regions and transition to a stable higher level of business.
"Dialog have always given us outstanding support from all parts of their organization, bringing innovative solutions to our market challenges that help our business move forward and grow. Our company wouldn't be in as strong a position today without Dialog's support," Hammar adds.
BleuIO:
BleuIO is Bluetooth low energy (BLE) USB dongle that can be used to create new BLE 5.0 applications in the fastest and easiest way.
Just use the AT Commands available on the device or use our Python/Javascript libraries for faster development.


InventiAir:
InventiAir´s unique, well-proven ventilation technology and solutions offer a range of benefits.
Our system provides better air circulation, cleaner air and an ideal indoor climate.
At the same time, it´s possible to reduce the power consumption of your property's ventilation system, increasing efficiency and lowering costs.

iPoxo IT GmbH:
IPoxo provides Phrase-Lock USB-Keys which enables entering passwords into your computer with the mobile phone with strong security.
Integrate Phrase-Lock USB-Keys into your own app following our API. To make integration easier for you, we provide libraries for iOS and Android.